The features of the Light Duty Caster Wheels
Superior quality
Stronger in nature
Superior exterior finish
Possess longer shelf life
The entire range of these Light Duty Caster Wheels is ISO 9001:2015 certified and are available in different sizes and designs which can be easily used for the different application. The entire range is manufactured using the super quality raw materials and are as per the latest standards that makes them easily used worldwide. This caster wheel can be effectively used for the different types of the chairs that ultimately improve the overall performance of the chairs on their each use.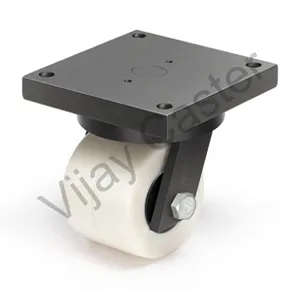 This Light Duty Caster Wheels production is uses the best quality raw materials and is as per the latest standard that makes them to be used worldwide. The Vijay Plastic is the foremost Light Duty Caster Wheels manufacturers in Rajkot, Light Duty Caster Wheels manufacturer in Gujarat, Light Duty Caster Wheels exporter in Gujarat, Light Duty Caster Wheels supplier in Gujarat, Tamil Nadu, Andhra Pradesh, Bihar, Punjab, etc. and their nearby region.
Call us or enquire us for more details.