The features of the Medium Duty Caster Wheels
Superior quality
Stronger in nature
Superior exterior finish
Possess longer shelf life
This production of the Medium Duty Caster Wheels is done using the best quality raw materials and is as per the latest standard that makes them to be used worldwide. The Vijay Plastic is the foremost Medium Duty Caster Wheels manufacturers in Rajkot, Medium Duty Caster Wheels manufacturer in Gujarat, Medium Duty Caster wheels supplier in Gujarat, Wheels Medium Duty Caster Wheels exporter in Gujarat.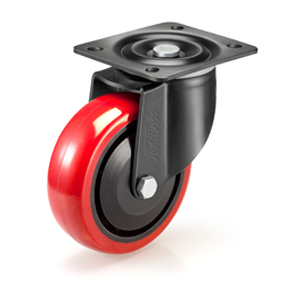 The fast, safe and on time delivery of the product is provided by us and our company is known for the superior quality services and the products that we are providing to the customers. And, our entire caster wheel range after passing the strict quality check are supplied and exported to the clientele. We are also the Medium Duty Caster Wheels supplier in Uttar Pradesh, Rajasthan, Maharashtra, Karnataka, Kerala, etc. and their nearby region.
Call us or enquire us for more details.